Welcome to Smart Embedded Systems
(SES):

Company with SOFT HART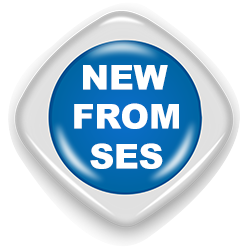 SES announces a single microcontroller based HART device solution consisting of HART Stack and patented soft modem . This is the first such implementation of HART transmitter/device (Certified by FieldComm Group) which includes HART stack as well as a modem with Texas Instruments' (TI)
MSP430.
.
We provide complete testing services for HART device compliance with FieldComm Group requirements. For more details, please click on TESTING SERVICES.
FREE EVALUATION KIT
Enables Single Microcontroller (presently implemented with MSP 430) for:
HART Stack
HART patented Soft Modem
Patented Multiple Modems
Sensor Interface
Benefits
Lower cost
Lower power
High reliability
Easy to upgrade
Smaller footprint
Multiple modems with a single microcontroller
Board Support Package for Evaluation includes :
Board
Schematic
BOM (Bill Of Materials)
Hart Stack Binary code
SOFT Modem Binary code
IP Licensing available for Production
SES has been awarded four patents related to its soft modem technology for HART devices:
9106488, 9184965, 9203665, 9281978

SOFT HART Brochure:
Download Here
Company Brochure:
Download Here
Custom Embedded solutions with TI Am437x and Am335x PRU-ICSs Brochure:
Download Here



Smart Embedded Systems specializes in designing with Microchip products. Visit the Microchip Technology web site for more information by clicking here.